Wooden stairs, banisters and stair renovation for residential construction
Anders Invest has an 80% interest in VIOS, located in Driebruggen. VIOS is the market leader in the Netherlands in the production and sale of stairs and handrails for residential construction. The TrapXpress division from Zwolle sells and installs stair-renovation products directly to the consumer.
VIOS, founded in 1914 and now number 1 in the Netherlands in the production and sale of wooden residential stairs, has a turnover of € 30-35 million and employs more than 150 people. The company has offices in Driebruggen, Doetinchem and Zwolle.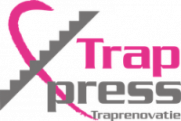 VIOS is the market leader in the Netherlands in the field of engineering, production and assembly of series-made custom staircases for residential construction. The company has the most large, medium and small construction companies as customers. VIOS is increasingly involved in the construction process so that the right staircase is installed at the right time and the completion of the house can proceed in time. Also on the sales side, VIOS is integrated with the contractors and developers with online tools for homebuyers to configure their stairs. In addition to series-produced stairs, VIOS makes exclusive custom-made staircases including carpentry, stair gates and handrails.
In its factory in Driebruggen, VIOS has a modern and automated machine park, so that a staircase is processed very efficiently from drawing to final product.
In Doetinchem, VIOS has a branch with a showroom where different stairs and finishing levels can be seen.
VIOS not only supplies new stairs, the TrapXpress BV part of Zwolle is a specialist in the supply and installation of step over steps for stairs, directly to the consumer. With the range of high-quality staircase renovation products combined with a team of skilled technicians, the company has grown into an important player in this market.
The Fremeyer handrail factory is also part of the group.
In the past 10 years, VIOS has acquired a leading position in the market through organic growth and through various acquisitions of smaller staircase factories. Due to the increasing demands on construction processes, solid prospects for the number of new-build homes to be delivered and the consumer who expects more and more customization, the company sees ample opportunities for further growth. VIOS is characterized by a pleasant organizational culture with loyal employees with attention to quality and craftsmanship.